Our Vision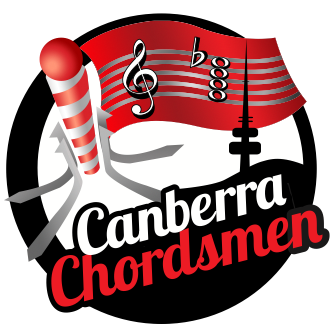 Be recognised as the premier organisation in the Canberra region for men of all ages who love to sing in harmony.

Our Mission
Continuously improve and grow our chorus and share our love of a cappella harmony with local and national audiences.

Our Values (in summary) The BHCC is an organisation that embraces the following values:
1. Diversity (celebrating and making use of our range of backgrounds and skills)
2. Learning (practising singing techniques to improve our vocal quality)
3. Camaraderie (welcoming new members and sustaining our fellowship)
4. Commitment (preparing for rehearsals and performances to meet our goals)

More information on our Vision and Mission can be found in our document library.Membership Fees
When are fees due?
There are three fees you need to be aware of as they are payable at different times. The fees are;
Barbershop Harmony Club of Canberra (BHCC) Membership - $50 per year, charged 31 December.
Barbershop Harmony Australia (BHA) Membership - $75 per year, charged 30 November. (one-off $37.50 joining fee applies).
Canberra Chordsmen Activity Fee - $90 per quarter payable in advance, charged 31 March, 30 June, 30 September, and 31 December.
For members aged 25 years and under, all the fees above are halved. Upon joining, the BHCC and BHA memberships are payable immediately together with the on-off BHA joining fee. The BHCC and BHA membership fees are both 50% after 1 July (but the joining fee is unchanged). The activity fee is pro-rated for the current three-month period. A full activity fee is charged at the start of the next three-month period.
Read more about our fees and what they cover here.
If you have a username and password for this website,
please use them to log in here.